McDonald's twister fries
is back. I got to sample a serving of it last Sunday at McDonald's Mendiola Branch after hearing mass with the Techo family at St. Jude Shrine. What can I say? Taste wise,
McDonald's twister fries
still has the same intense potato flavors. I noticed though that the twister fries shrunk a bit and the texture isn't that full anymore.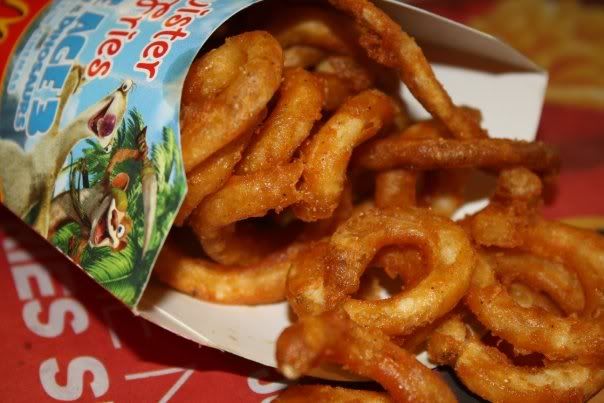 You can get

McDonald's twister fries

at any McDonald's stores. It could be ordered solo or as part of a combo meal. Partner is a McFloat in an Ice Age 3-designed cup. Add P25 for value meals to change your regular fries to a McDonald's twister fries.

Apparently, the return of

McDonald's twister fries

is for a limited time only, sort of a marketing gimmick to complement the release of the animated movie Ice Age 3 in the Philippines.

If you liked this post and would be interested to get updated with

Foodiestation

, bookmark this site or subscribe to my feeds.