The September 2009 issue of
FOOD magazine
is quite interesting. Why? Because it features three foreign yet familiar cuisines that have influenced Filipino cooking through the years: Italian, French and Spanish. Add to that the fact that the restaurant where I work part-time,
La Cocina de Tita Moning
, graces the magazine for a take on Spanish cooking through an article written by
Lori Baltazar
of DessertComesFirst.com herself.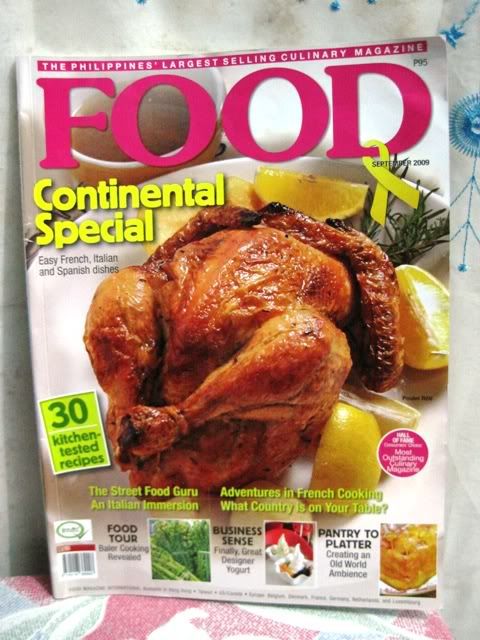 Get to know our restaurant's specialties such as the Gambas al Ajillo, Fabada Asturiana and Cocido. You can even replicate them at home as our boss shared the recipes with FOOD. These can be found at the Cook's Nook section of the mag.

Speaking of the Cook's Nook section, one ineteresting recipe there piqued my curiosity. It's called eggplant parmigiana, an Italian specialty. I have tried this exact dish before in one of the events I attended and I remember enjoying it so much. Serendipity or not, I have a feeling I can make my own eggplant parmigiana one of these days.

Please grab a copy of

FOOD Magazine September 2009 issue

if you have time.


If you liked this post and would be interested to get updated with

Foodiestation

, bookmark this site or subscribe to my feeds.