I was one of those who anticipated the opening of the Mini Stop Convenience Store on J.P. Laurel St., San Miguel, Manila. Yes, it is the one within Malacañang Complex which makes it more secured than any other convenience stores out there. Actually, it is named Mini Stop Malacañang. At 10:00 a.m. today, the convenience store finally opened its doors to customers to the delight of the community within the area.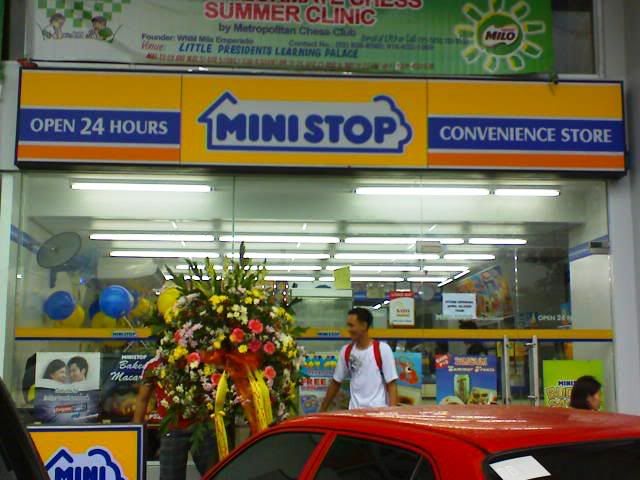 A convenience store makes the life of busy people easier. Last-minute purchases are made here. They are open 24/7 which makes them very accessible. They can feed you anytime with decent snacks and meals at affordable prices. You can never go wrong with a convenience store. It simply has all your immediate needs such as food, beverages, groceries, phone cards and magazines, among others.

What I like about Mini Stop convenience stores are the wide variety of food they offer. Aside from the usual hotdog sandwiches, siopaos and rice meals present in most convenience stores, they have fried chickens, dimsum and my favorite

karimans

(crunchy bread with stuffings of either tuna, ham and cheese or chicken). Their drinks are aplenty, too. And compared with other convenience stores, most of their items are cheaper. That means a visit to Mini Stop will never burn a big hole in your pocket.

Mini Stop-Malacañang is only a few steps away from where I live. It is situated on the ground floor of the Little Presidents Learning Palace (LPLP) building. It is just a stone's throw away from St. Jude Shrine and Max's Restaurant-Malacañang Branch.

Now I don't need to walk as far as Nagtahan to reach the nearest convenience store (7-Eleven). All I need to do is go out and walk straight to Mini Stop and buy their offerings (mostly food) to my heart's content.