During
my recent Bohol vacation
, we stopped by Cebu City for a few days and dined at this casual dining restaurant called
Sunburst
twice. The first was with our Cebu-based friends and the second time (Edwin, Albie and I) was just the following day. It is located at the Ayala Terraces, just beside Ayala Center (the mall). It seemed to me that they boast of their fried chicken as what can be read from their underliners, but, upon ordering, I learned that their fried chicken was anything but special.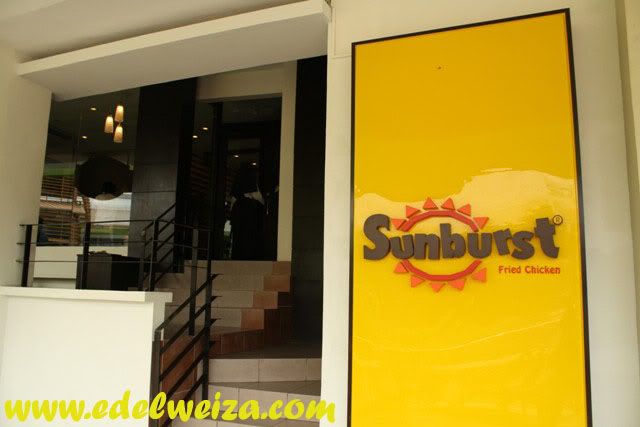 Sunburst signage in front of their Ayala Terraces Branch


Upon entering Sunburst, I was greeted by a cozy ambiance. There were a good number of tables that looked neat and comfortable. The seats were clean and cushioned. Inviting as they appeared, the cozy ambiance did not match the offerings of the restaurant. Or so I thought.





Sunburst interiors



When our group ordered food, I was excited. Mine was a fried chicken meal called Sunduo (two pieces of fried chicken with chilled coleslaw, fries and rice), the specialty of the restaurant. Price was P126. Instead of the usual gravy, there were UFC ketchup, worcestershire sauce and hot sauce to pair with the fried chicken. My friends ordered fried chicken meals, too. There were also

pancit

canton,

pancit

molo and clubhouse sandwich. Pinoy's favorite halo-halo and

leche flan

served as our desserts. While the rest had iced tea and plain mineral water, I ordered ice cream shake (mango flavor).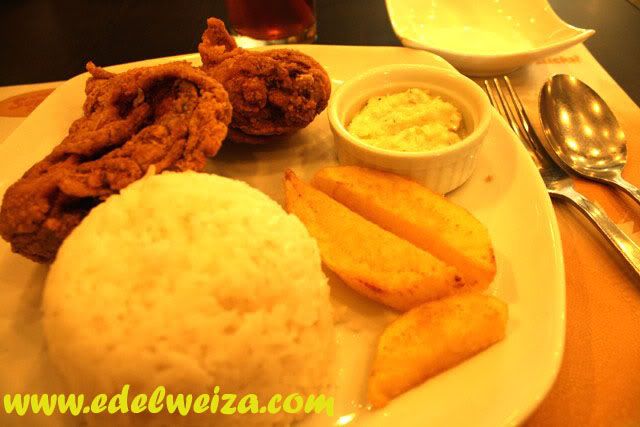 the Sunduo fried chicken meal



After two bites, I concluded that their fried chicken can easily be replicated at home. I even think my mom can cook it better. With that, I think the only consoling thing is that it'll make you feel at home. The clubhouse was dry. I ate a slice and thought it would have tasted well if there were more sandwich spread or mayo in it. My mango ice cream shake (P50) tasted weird. It literally lacked ice cream. It was also too sweet to my liking.

I didn't try the pancit and the molo, though. I guess they're okay since I didn't hear any complaint from my friends.



The verdict? I think I'll give them a 6 out of 10.



I think their food needs improvement. I was a also bit disappointed with their service. Our food took so long to arrive. We called the attention of the waiter several times before our order reached our table. In fairness to the staff, they were nice and accomodating. But a good restaurant needs more than a friendly staff. A good restaurant should know how to satisfy the eyes and the taste buds of its diners. I hope Sunburst realize that soon.



P.S.

I would have been able to show more photos and give a complete directory of Sunburst branches in Cebu had I not accidentally deleted the Cebu folder in my P9 phone. I'll just update this when I get back to Cebu this August. :)


Sunburst
Ayala Terraces, Cebu City