The food tasting event for bloggers held at Republic of Cavite last Saturday afternoon was an experience rich in history and gastronomic pleasures. You really can't go wrong with a restaurant that celebrates Cavite cuisine and history in a modern yet homey setting.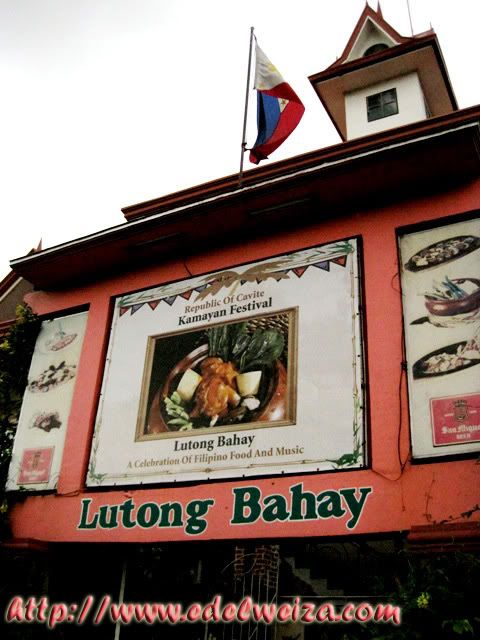 Below are the dishes I sampled from the buffet and my foodie notes about them: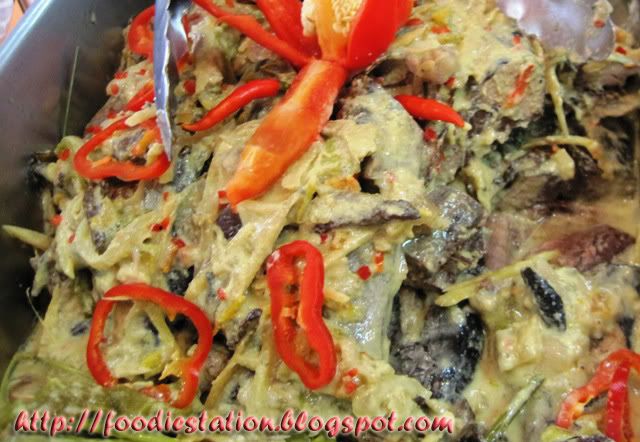 Ginataang Tulingan

. I'm a big fan of the fish tulingan especially when it's cooked in

gata

(coconut cream). This dish was so rich I almost choked on the bones because I accidentally ate it together with the flesh of the fish. Poor me. It reminded me of my mom's home-cooking that never fails.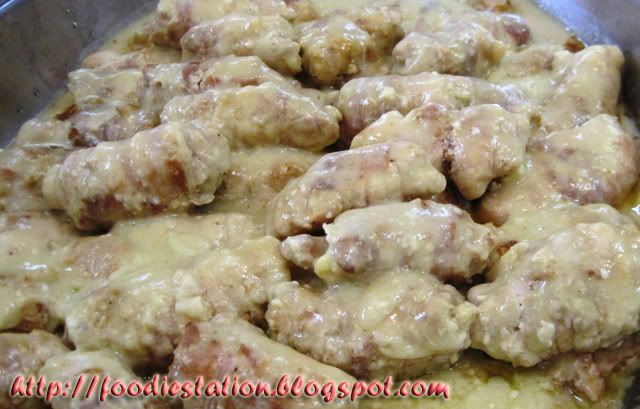 Chicken Magnifique

. This tasted like cordon bleau minus the cheese and the bacon. It also had a creamy sauce. I found the chicken skin and fat here too much, though. For those who are watching their cholesterol intake, this should be eaten in moderation.





Fish and Tofu

. I think this is the healthiest from the batch. I like the simplicity and lightness of this dish. If you're on a diet, this is a good choice.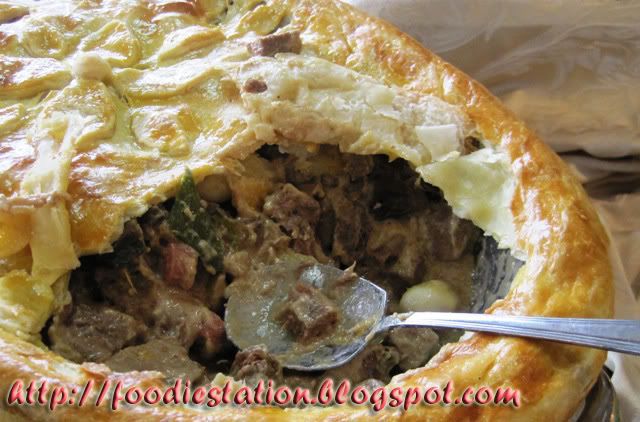 Pastel de Lengua

. This ox tongue dish is rich and creamy. The flavors are pleasing to the mouth. It tasted fresh, without any hint of "anggo" if you know what I mean by that. I would've paired it with steamed, plain rice but the only ones available that time were Thai rice and basil rice. Nevertheless, I enjoyed it. I liked it that the lengua was sliced into bite size pieces. I believe that the smaller the food, the better to chew and appreciate it.




Adobo Caviteño. Not your ordinary adobo as it's very rich and tasty. I loved the inclusion of quail eggs in this dish as it made the adobo looked more palatable.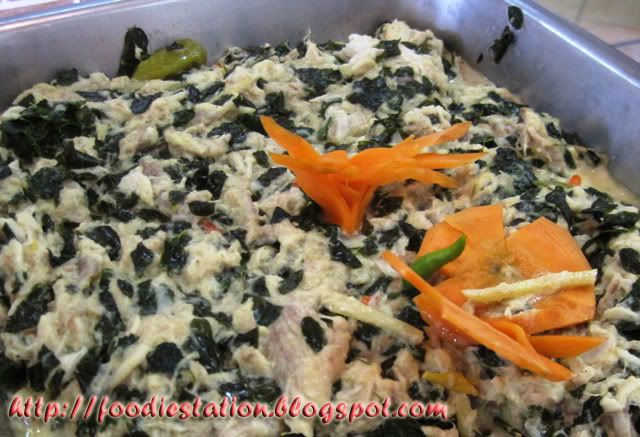 Kinulot na Page

. This was a bit salty for my taste but I ended up finishing three spoonfuls. The

page

(stingray) was so fresh and made tastier by the

gata

(coconut cream). I paired it with the basil rice to neutralize the saltiness and it was a perfect combination!



Maja Blanca

. I've no photo of it but what I remember is that it was shaped exactly like a fancy puto. It was not in a

bilao

which is how it's normally served. It had the same great taste of the native

rice cake

.





Lihim ni Lola

. This reminds me of puto bumbong. As the name suggests, it has a delicious secret. You may see the "secret" here but to taste it, you'll have to go all the way to Republic of Cavite in Trece Martirez City.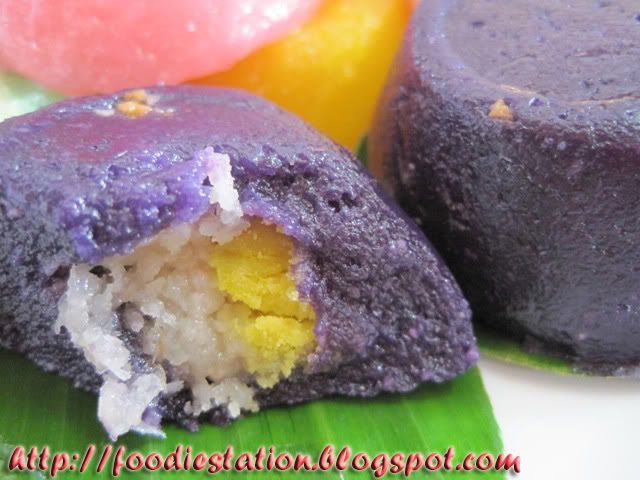 Just go figure what's inside this yummy rice cake. Here's an assurance that you'll never regret going to Cavite to try this: 'twas so good I ate five pieces in one sitting! Sssshhh.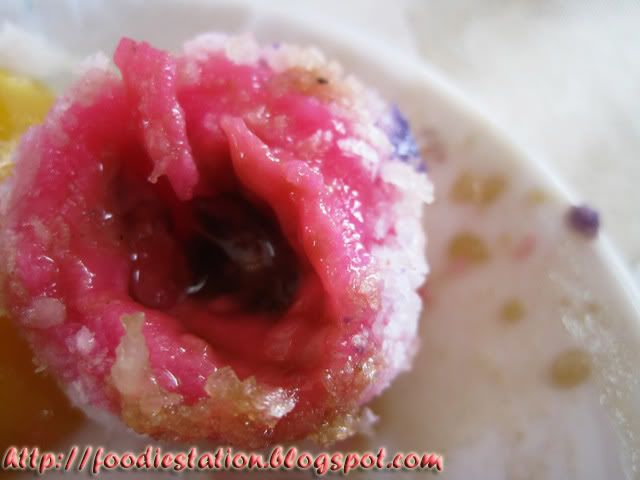 Onde Onde

. This

puto

rolled in a bed of dessicated cocounut was chewy and I was surprised to know that it has a sweet sauce inside that tasted like

panucha

. A very sweet surprise, indeed.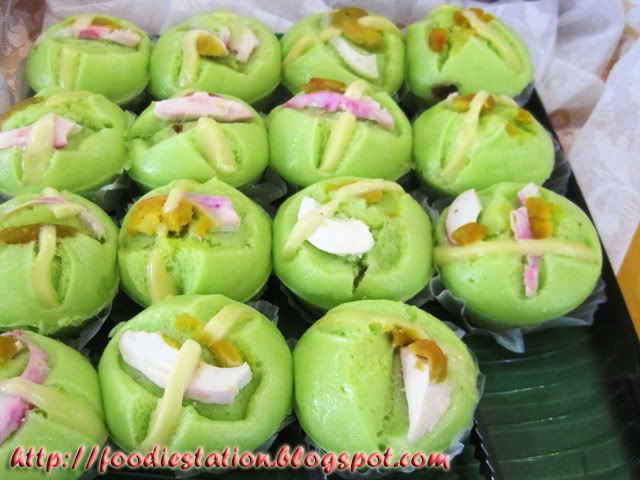 Fancy Puto

. This is not your typical puto. It has slices of salted egg and cheese on top and small pieces of savory meat inside that tasted like the

asado

found in a siopao.

The dishes we tasted were accompanied by glasses and glasses of ginger iced tea. There was no better drink for that afternoon's buffet than it. It was refreshing and healthy. Edwin and I enjoyed it so much.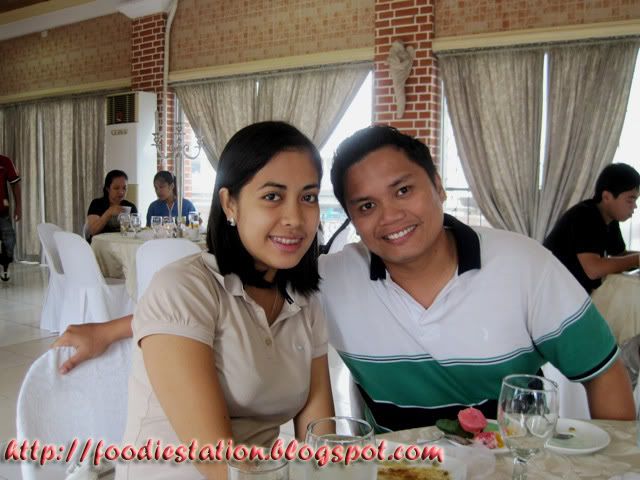 Before we left, Republic of Cavite granted us a sip of their freshly-brewed Amadeo coffee. Sorry the photo I have won't justify it because I already added milk in it before taking the shot. All I can say is, the coffee was perfect.

To know more about Republic of Cavite, which is a sister company of Town's Delight the Caterer, read here.

If you liked this post and would be interested to get updated with

Foodiestation

, bookmark this site or subscribe to my feeds.