There used to be a
Magic Wok
branch at SM Manila Foodcourt that had been a favorite of Edwin and I when we were on our first years together as a couple. We would eat delicious
Chinese rice toppings
there thrice a week. I remember I would order the same toppings (
Mixed Seafood Oriental
) just because it had become a sort of comfort food to me. But one day the stall closed down and we never saw a
Magic Wok
branch again. Until we passed through the foodcourt of Glorietta 4 in Makati Thursday night and noticed a
Magic Wok
stall there.

We didn't waste time and ordered our favorite rice meals in a jiffy. Edwin had

Beef Teriyaki,

P78 and I had my favorite

Mixed Seafood Oriental,

P79. Our dinner that night was pure bliss. The quality of food at

Magic Wok

didn't change an inch. It still offers the same Chinese goodness as before. Its rice toppings are still as delectable and affordable as ever. A bowl of yummy rice toppings starts at P55.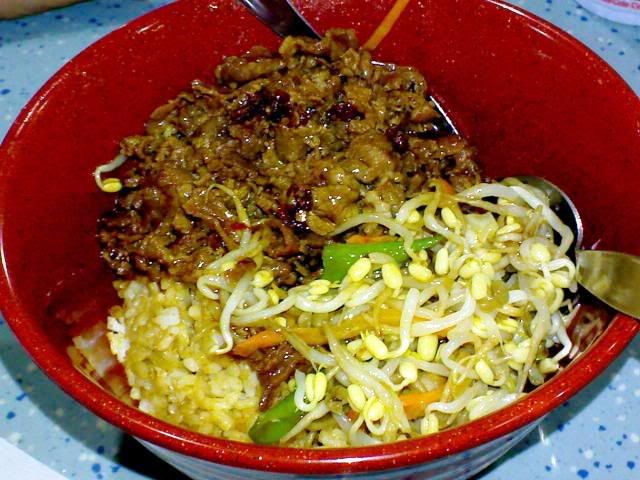 Magic Wok's Beef Teriyaki



Magic Wok's Mixed Seafood Oriental


Menu wise, nothing has also changed with

Magic Wok

except that they now have desserts and Bento meals priced at P135. They still give complimentary egg drop soup. The long queue was still there during our visit, a proof that people continue to patronize their offerings.

I just have a little observation with the service at

Magic Wok-Glorietta 4 Foodcourt

. The order taker during my visit was unfriendly. She was petite and wide-faced. She seemed in a hurry when taking orders from customers. The fact that we dined there a few minutes before closing time was not a valid reason for her to show the customers that she was itching to go home. During my turn, for instance, I was still deciding on what rice toppings to get and she was like asking already what my drinks were!

Uno momento, por pabor

. It was very insensitive of her. And to think she was frowning all the time. I hope the owner finds out about this unfriendly attitude of one of his employees. It's poor customer service that could drive potential and regular customers away.

It's a different story with the cashier and the server. They were both friendly and easy to deal with. They made my

Magic Wok experience

still enjoyable.

Eating at

Magic Wok

guarantees gastronomical pleasure, especially if you're craving for good Chinese food that's cooked fast in high fire. Take it from me.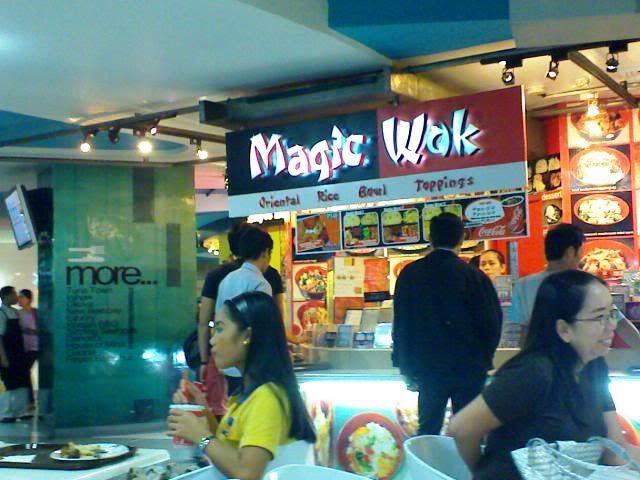 Magic Wok


Glorietta 4 Foodcourt
Makati City


If you liked this post and would be interested to get updated with

Foodiestation

, bookmark this site or subscribe to my feeds.