One of my favorite fast food restaurants is
KFC
. I love their all-chicken menu. I'm happy that they always whip up new snacks for every KFC lover to enjoy. The latest addition to their already extensive menu, if I'm not mistaken, is the
KFC Toasted Twister
. It's a tortilla sandwich made from crispy chicken strips, pepperoni, onions, pizza sauce, mozzarella cheese, herbs and spices. I tried it last weekend with Edwin and true to KFC's claim, it was chicken and pizza in one.

My

KFC Toasted Twister

came wrapped in a paper box that was almost the length of a small ruler. Upon touching it, I felt the heat coming from inside. My mouth salivated in an instant and so I immediately opened it and took a bite. I almost burned my tongue when my teeth sunk into the hot layers of tortilla, chicken strips, pepperoni and mozzarella.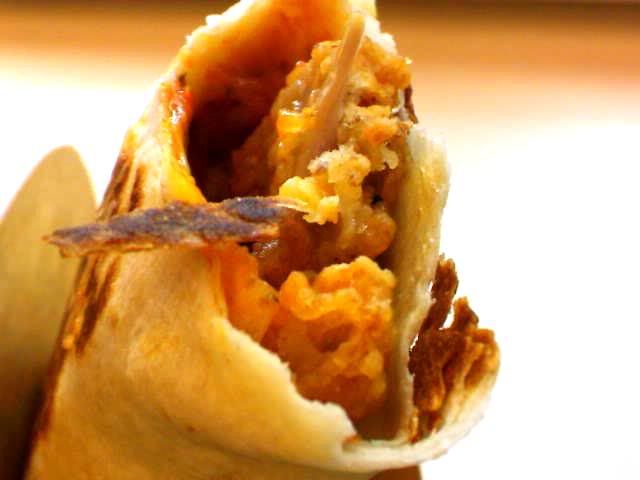 The mozzarella was generous and had a naturally elastic texture so I had quite a hard time getting it off the sandwich. After my second bite, the flavors gradually came out: sweet, salty and tangy. The pizza sauce that served as the base of the flavors didn't overpower the crispy chicken strips and the pepperoni. It was barely noticeable but I just knew it was there. The herbs and spices, on the other hand, gave it a pleasant aroma.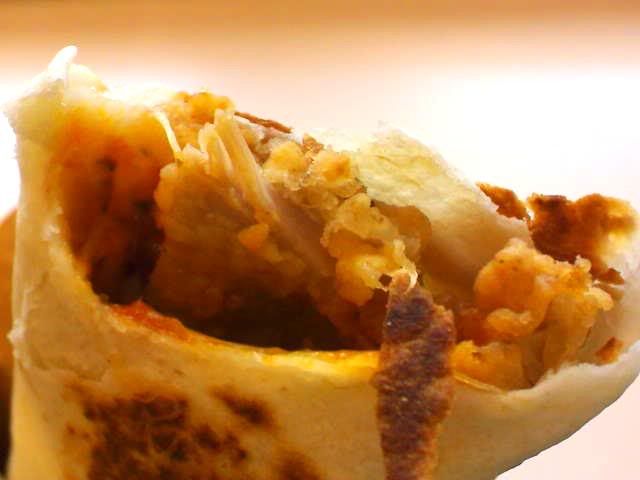 The fact that the sandwich was hot made my eating more enjoyable. In one word, it was delicious. The

ooooomph

was there.

KFC Toasted Twister

tasted like chicken pizza minus the flaky crust and the grease. I suggest you eat

it

while it's hot as the tortilla and the chicken tend to harden when cold.



KFC Toasted Twister

sells at

P75 for ala carte

and

P89 for value meal

. It's available at all KFC stores nationwide. If you're too tired to go out, KFC delivers at 887-8888. :)


If you liked this post and would be interested to get updated with

Foodiestation

, bookmark this site or subscribe to my feeds.