For our fifth anniversary celebration yesterday, Edwin and I decided to try the
buffet dinner
at
Cafe in the Park
, one of the in-house restaurants inside
Century Park Hotel Manila
. It is an elegant but no-frills restaurant that offer buffet lunch and dinner to hotel guests and walk-in visitors at
P1,215 net per head
. A bit pricey, one might think, but lemme tell you through this post that it's worth the money.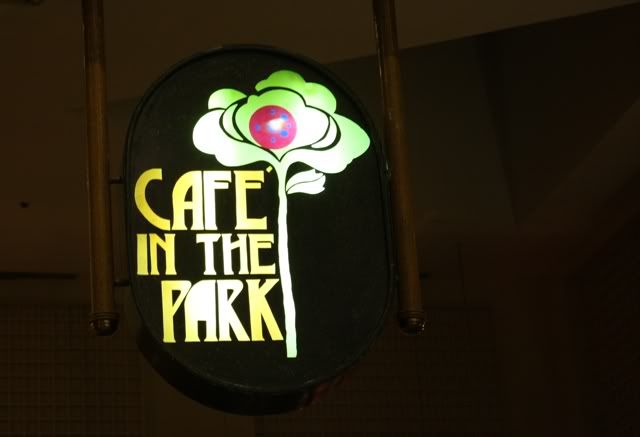 Edwin and I arrived at the hotel a little over past six. We chose a table by the wall, a few steps away from the crepe and fruits station. The waiter immediately handed us the menu and we ordered our drinks. I found the house wine too expensive at P340 per glass so we settled for milk shakes instead at P195. Minutes later, we were seen looking around the different buffet stations for dishes that would catch our interest.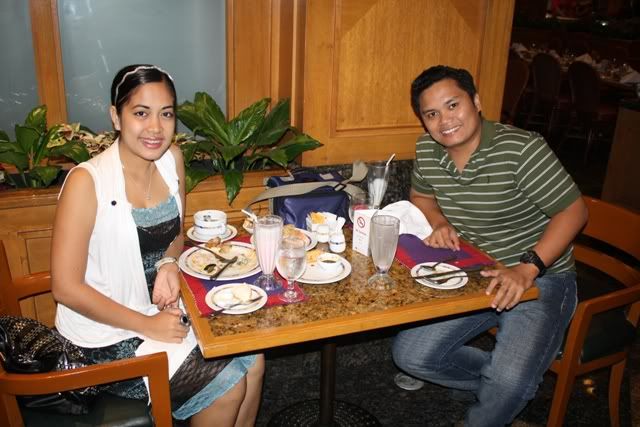 Cafe in the Park is easy to locate as it's main bar opens up to the hotel lobby (left side). It has a homey ambiance with big columns that accentuate its wooden interiors. It also has a few Chinese decors like the two big golden fish on top of its main buffet table. It also has function rooms that are not visible when you enter the restaurant.

There were quite a lot of vacant tables that night and I thought it was pretty okay. At least we could move freely as we explore the various buffet stations. Little did we know people would start to come after we got our first plate.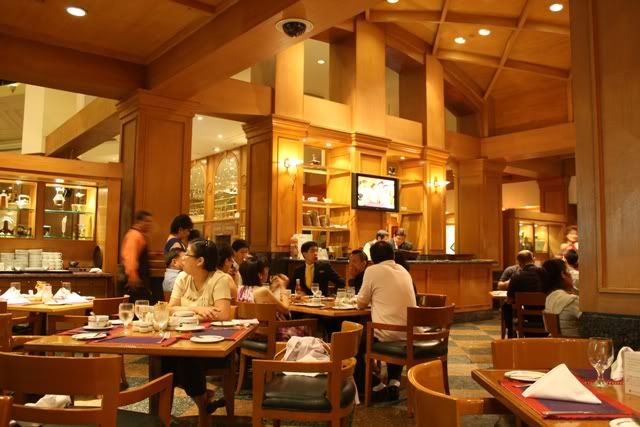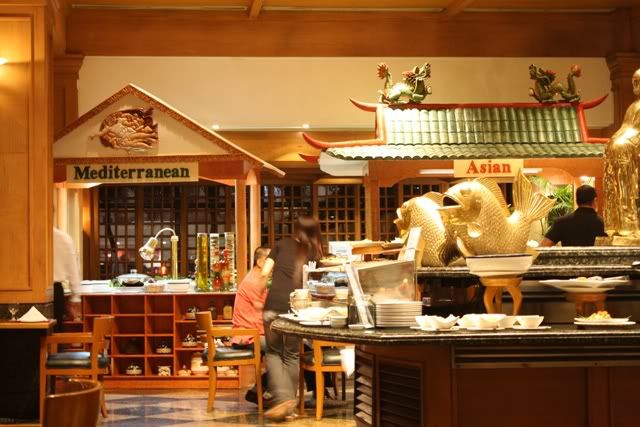 Aside from the main buffet table where most of the dishes were, there were also the ala carte counter and the Asian and Mediterranean stations. I skipped the salad because the greens didn't look too appealing to me. I started out with some

sinigang

soup.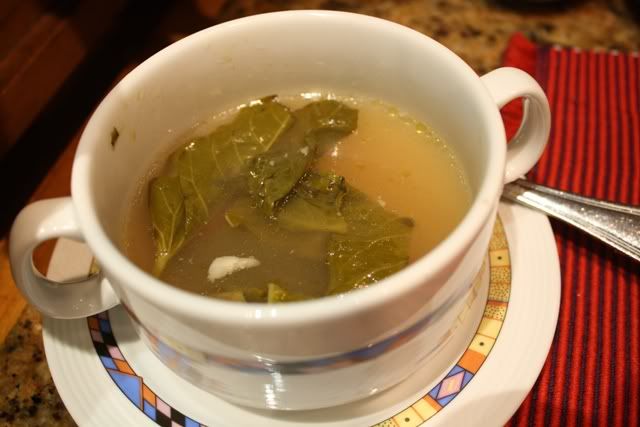 Then I got a plate of Japanese food and a plate of Chinese food.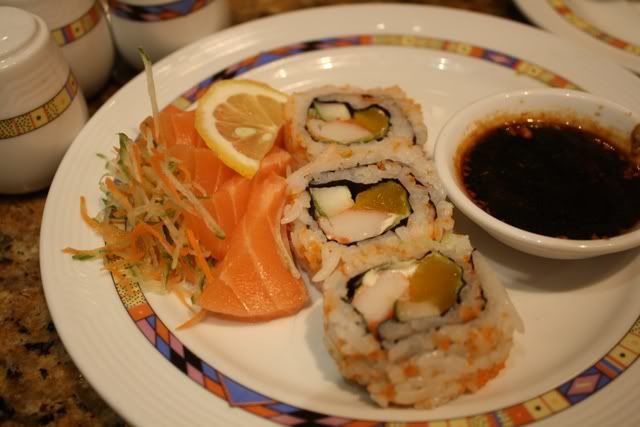 I walked up to the ala carte counter and ordered some steak. I asked the chef to prepare it according to my preference that night: medium-well.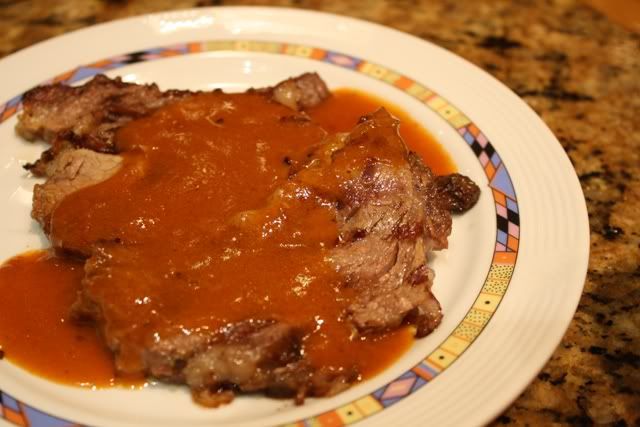 Then I got a plateful of mixed items. Then another plate. I wasn't able to try any from the Mediterranean station but saw a diner enjoying some pasta.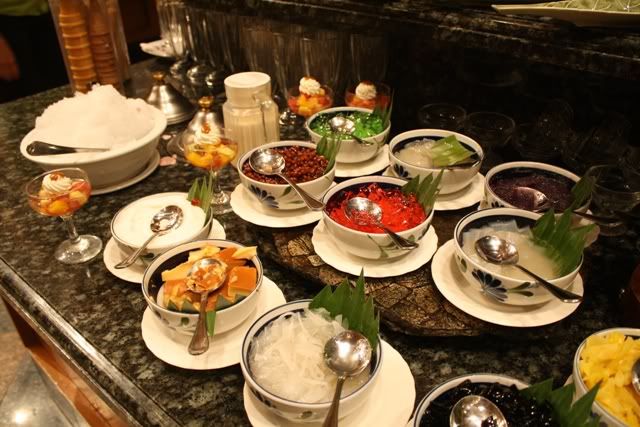 When dessert time came, I only got to try some: mocha cake, fruit medley, mango-chocolate crepe and halo-halo. Edwin got some macapuno ice cream, which according to him tasted great.

For me, the must-try from the lavish buffet were the grilled tuna, the kalderetang kambing (this one had cheese!), the salmon sashimi (so fresh!), the California maki (yum!), the steamed dumplings (very tasty!) and of course, the steak (perfect marbling!).

Admittedly, there were more food selections on the buffet than we expected. We weren't able to try everything because we concentrated on the dishes we fancied. But it was okay. We were only as good as what our tummies could handle. Overall, the dinner was fun and we enjoyed eating while taking photos. I'd like to confirm that the dinner was definitely worth the hefty price tag.

If you're planning to visit the restaurant between October 1 to November 8, 2009, you'd get a 33% off your bill. We did! The promo is in celebration of Century Park Hotel's 33rd Anniversary this year. :)

MORE PHOTOS TOMORROW...

If you liked this post and would be interested to get updated with

Foodiestation

, bookmark this site or subscribe to my feeds.