Yes, it's true. That's mainly because I so love their signature blizzard and shakes. Whenever I'd go to Robinsons Place-Ermita, SM Megamall and Gateway Mall, I'd always find time to visit Dairy Queen (DQ) for a brownie temptation (blizzard) or a strawberry shake.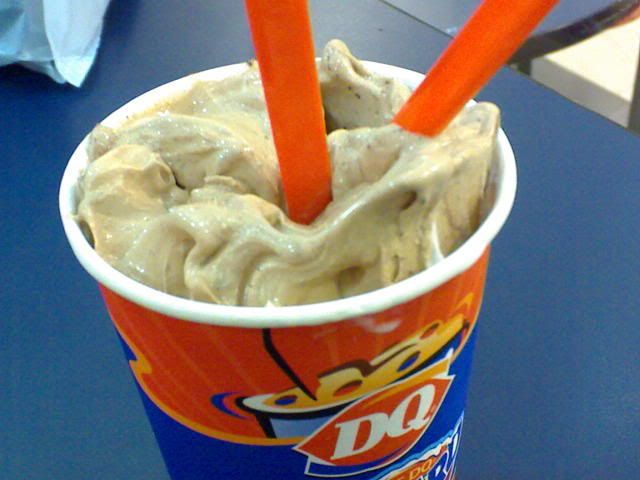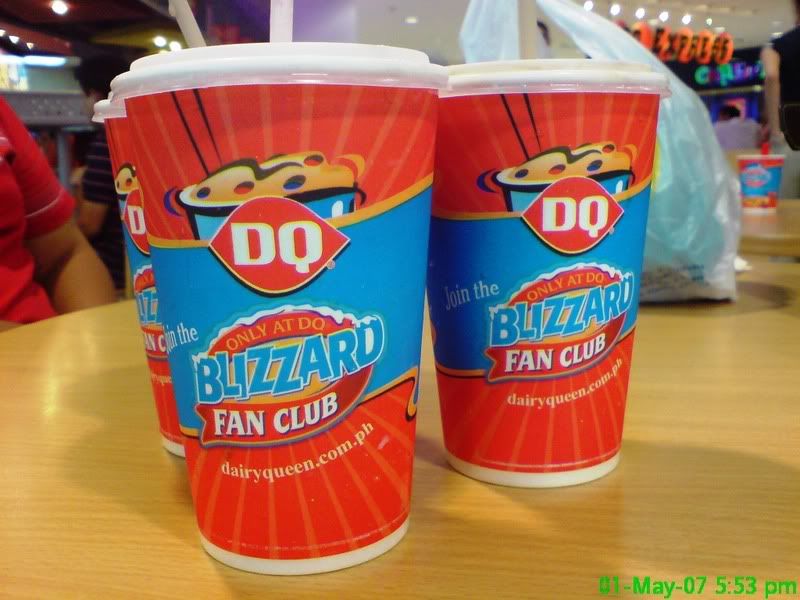 The last time I visited Dairy Queen with my sister (right after our lunch at Italianni's), I saw some brochures sitting by the counter narrating the humble beginnings of the store, which goes exactly like this:


A Story of Sweet Success (History of Dairy Queen)



Our phenomenal story began with a 10 cent of a then unnamed ice cream on August 4, 1938 in Kankakee, Illinois. A father and son team had been experimenting with a frozen dessert for sometime. With the help of a good friend Sherb Noble, they were able to hole an "All You Can Eat Sale" in Noble's walk-in store to introduce the new product. More than 1,600 servings of the new dessert within two hours, and Dairy Queen was born.

In January 1998, International Dairy Queen, Inc. and it's subsidiary companies were purchased by legendary investor Warren Buffet.

Dairy Queen introduced new products, year after year, satisfying ice cream cravings the world over. There's the Dilly Bar, one of the world's most favorite ready-to-eat frozen treats, frozen cakes and the all-time DQ favorite, Blizzard "served upside down" appeal truly captures everyone's ice cream dreams and whims. Aside from ice cream, Dairy Queen offers a myriad of cool drinks such as premium fruit smoothies and citrus coolers. Also a favorite among coffee lovers is the Moolatte, a blend of Dairy Queen soft serve and coffee.

Today, Dairy Queen is the World's No. 1 Ice Cream chain with 6,000 stores. In the Philippines, Dairy Queen opened in 2006 and is owned and operated by the Araneta Group, the same franchise owners of Taco bell and Pizza Hut.
Amazing success story, isn't it? I wonder though why Dairy Queen hasn't opened a store in Mall of Asia (MOA), where there is a more diverse and bigger crowd which translates to bigger profit. Twice I asked the guards at MOA for directions to the nearest Dairy Queen store but they told me there is none yet. Will we be seeing one soon? I'm just as clueless as you are. Any plans, Araneta Group?





enjoying my DQ Strawberry Milk Shake at Gateway Mall Foodcourt


Worry about the calories later, this is what I always tell myself whenever I get my frozen dessert fix from Dairy Queen. Can you blame me if my mouth water just by looking at the frozen desserts poster of Dairy Queen?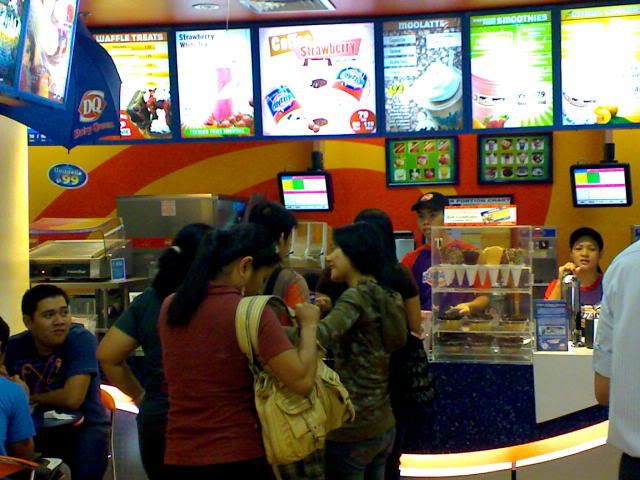 line to the counter of Dairy Queen Robinsons Place-Ermita





Dairy Queen (Robinsons Place-Ermita Branch)


Upper Ground Floor, Adriatico Wing
Robinsons Place
Ermita, Manila