It was a high school friend who introduced me to this Italian restaurant started by a Filipino family in the States and was later moved here in Manila. The name is very Italian but the menu and the service combine American and Italian styles. I am talking about A Veneto Pizzeria Ristorante that has branches in Timog, Glorietta, Las Piñas and recently, Mall of Asia.
in front of A Veneto Pizzeria with my siblings

The restaurant has been one of my favorites (after my third visit) because here, the food is very good and the prices very reasonable. The comprehensive menu boasts of American and Italian goodness. They have various kinds of pasta in three different sauces (white, red and pesto), appetizers, sandwiches, pizza, salad, calzones and heros. They also have a couple of desserts, with blueberry cheesecake as my best choice.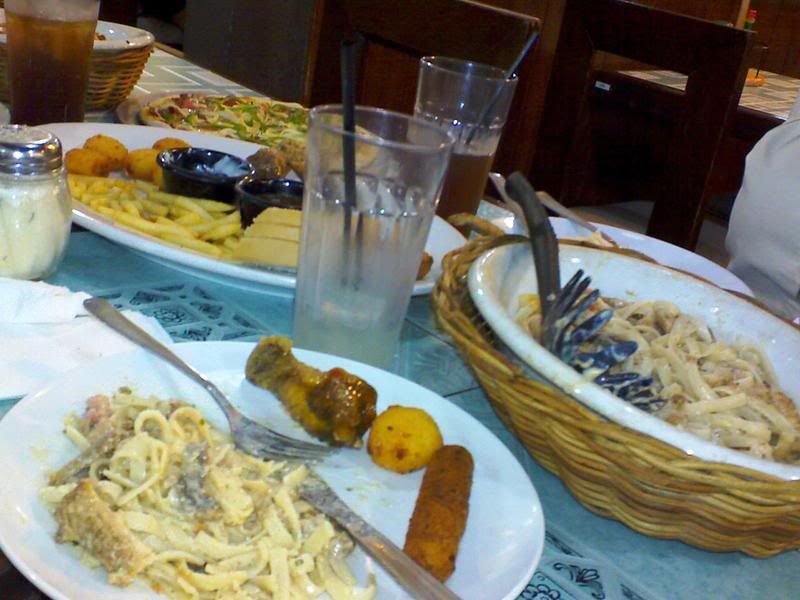 I'd like to rave about the resto's Carbonara with Chicken (P230) and their New York Pizza (P280-medium). The serving of the pasta is generous, good for two or more people. Imagine crunchy chicken strips, ham, bacon, mushroom, herbs, cream and cheese come together to form a delectable sauce poured over a big plate of linguini. It was love at first bite for me. It has been a regular part of my order ever since. I love the fact that the pasta tastes better the more you eat it. It's like the umami's always there and your appetite is sustained all throughout. If I don't watch my calorie intake, I think I can finish a serving of it. It's that good. (I even tried to replicate it during our New Year's Eve party. Some of my friends agreed I got it right, but I thought I failed by an inch.) But I digress.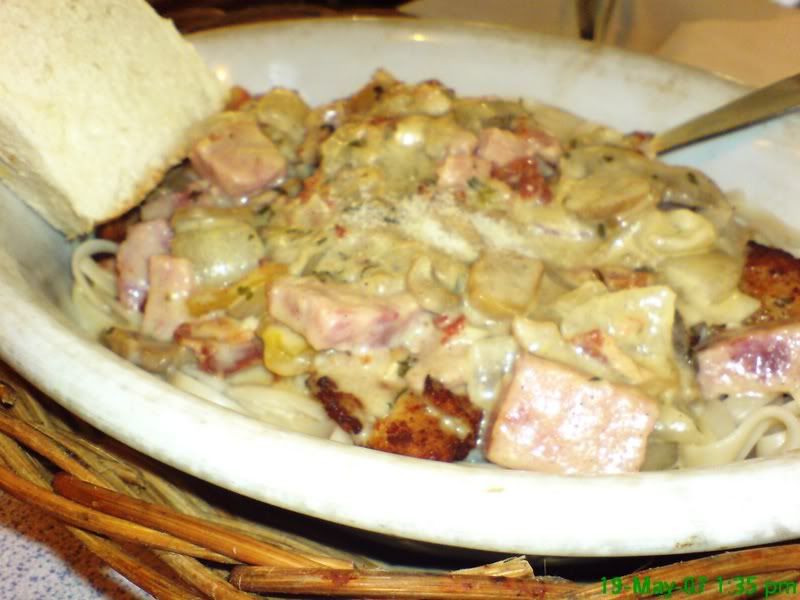 Carbonara with Chicken at A Veneto-Mall of Asia


The New York Pizza, on the other hand, is a thick-crust pizza with toppings of ham, pepperoni, beef, onions and bell peppers. I love how the onions and peppers add spice to the already flavored meats. My mouth got excited after the first bite. Finishing a slice of two of this pizza is never a problem. Actually, the problem only starts when you get full from eating the first batch of what you ordered and there's no room left for the pizza, which is usually served last together with desserts, if any. I have thought of a technique, though. I now ask the waiter to serve our orders all at the same time. (Of course, the drinks can arrive first.) This way, we can enjoy everything without worrying getting too full.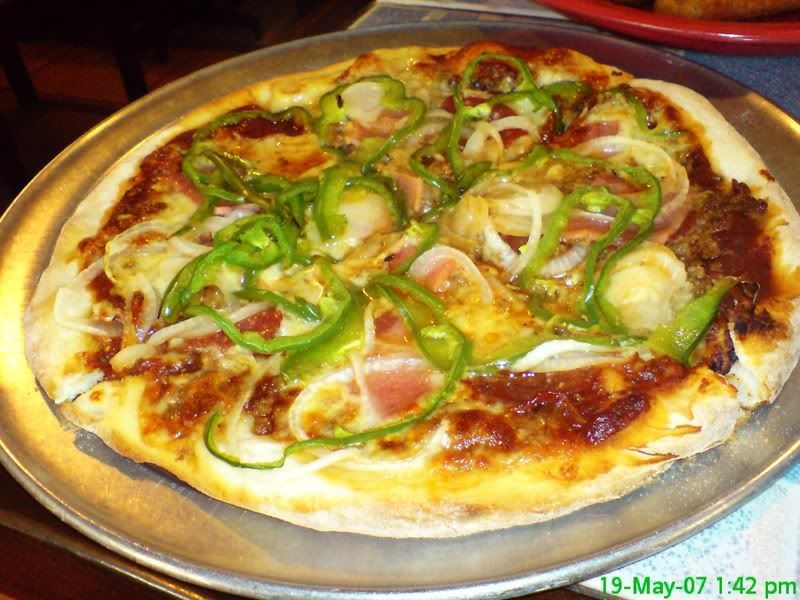 New York Pizza at A Veneto-Glorietta 3





You'll also never get wrong with their Seafood Parmigiana and Eggplant Parmigiana. Both pastas are delights in their own right. The former is linguini in red sauce laden with peeled mussels and shrimps and fish chunks. I guess it's baked because it is served with cheese melting on top of the pasta. This is my ultimate choice for red sauce pasta. The latter is linguini in white sauce served with crunchy eggplant fritters. It's a friend's favorite dish because she's a vegetarian. Once I tried this pasta and found that the eggplant tasted like meat, I had a hard time believing it was made of eggplant.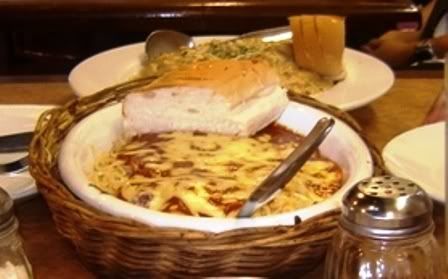 Seafood Parmigiana at A Veneto-Mall of Asia


I have yet to try their calzones and heros but based on what I read from the menu, they are interesting, too.

The ambiance at A Veneto is both comforting and engaging. The interiors are neat, with some contemporary artworks on the walls. The restroom is clean, but the rate of cleanliness changes depending on the volume of people.

The service is okay. They would refill your bottomless drinks without asking them. If the resto's full of patrons, which I think is 70% of the time, you may find some difficulty getting their attention. They welcome you at the door and thank you when you leave, consistently.

A Veneto is the perfect place for a meet-up with friends or a romantic date. Whenever I dine at A Veneto, I am either with siblings and friends or a date with my beau. And I always enjoy each visit.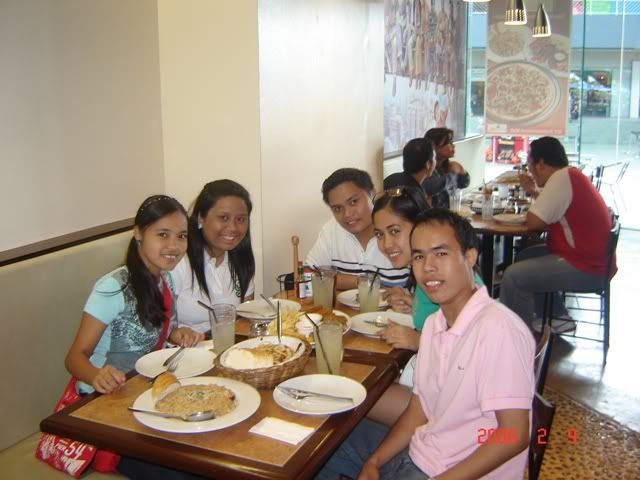 dining at A Veneto-Mall of Asia with Edwin, Albie and siblings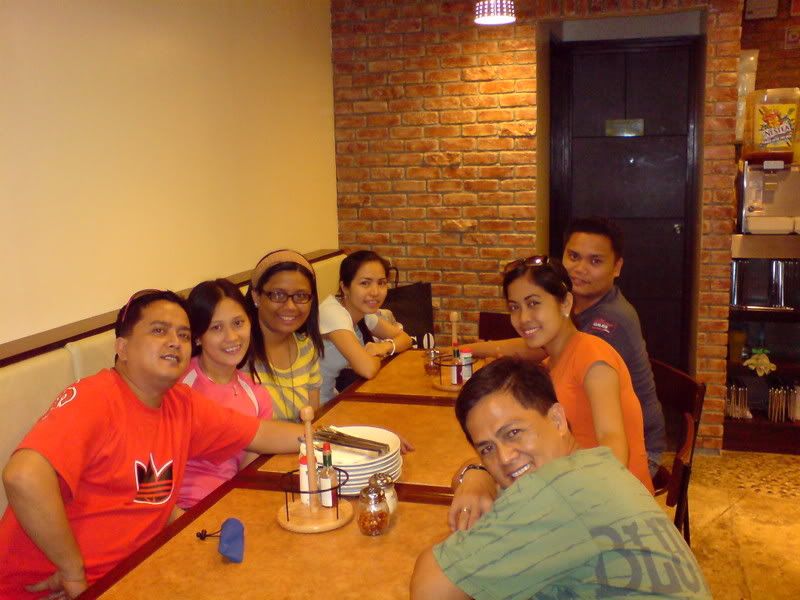 at A Veneto-Mall of Asia with Edwin and Cebu-based friends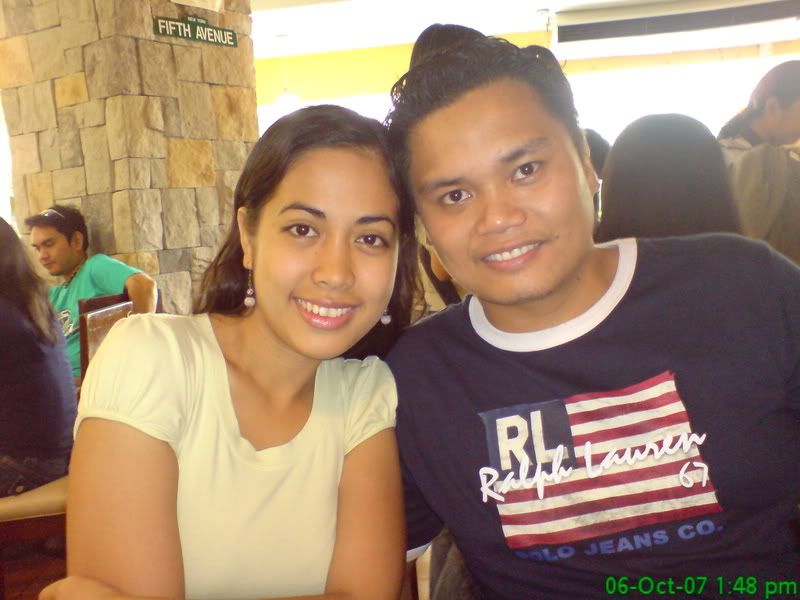 date with Edwin at A Veneto-Glorietta 3



with college friends Nice and Ronie at A Veneto-Glorietta 3



I suggest you allot P300 per head. Order the A Veneto Platter (P250) for appetizer. It's very practical since it has a little bit of everything (chicken wings, potato balls, crab sticks and fries). You may get a pasta or two, depending on how many you are in the group. Get a pizza and a dessert, too to complete the dining experience. Get glasses of bottomless lemonade for drinks to wash down all the greasy stuff you will devour.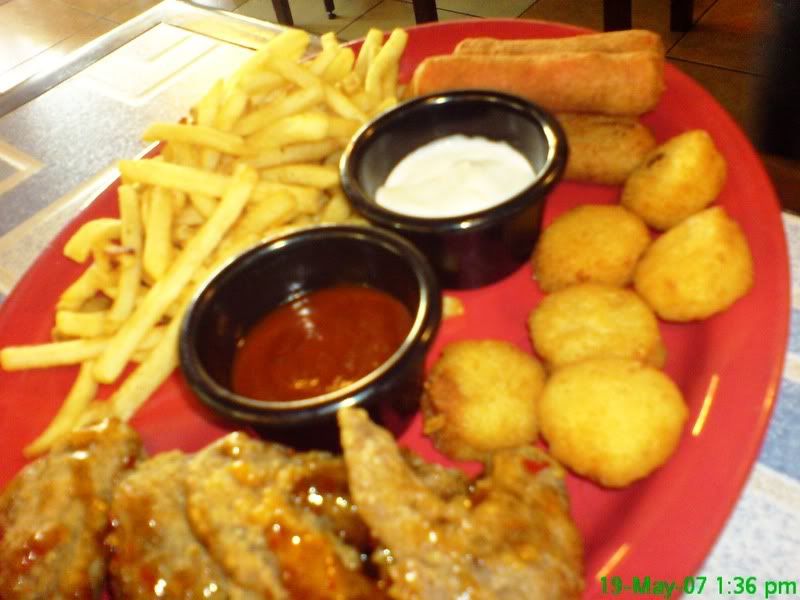 the famous A Veneto Platter


A Veneto, for me, is casual dining at its best. Here, you'll get good Italian food and find value for your hard-earned money at the same time. Now, if that isn't enough to convince you to try the restaurant, then I don't know what will.

For further inquiries, you may contact the following A Veneto branches:

A Veneto Pizzeria Ristorante
Central Business Park, SM Mall of Asia
Pasay City, Metro Manila
(+632) 556-1947

A Veneto Pizzeria Ristorante
Gloreitta 3, Ayala Center
Makati City, Metro Manila
(+632) 818-3090