A visit to Jollibee-SM Manila last weekend introduced me to the fast food's newest frozen dessert creation, the sinful Black Forest Sundae. I once fell in love with Jollibee's Rocky Road Brownie Sundae (soft-serve ice cream with bits of peanuts and brownie chunks) before despite its intense sweetness. Now, my eyes are on Black Forest Sundae.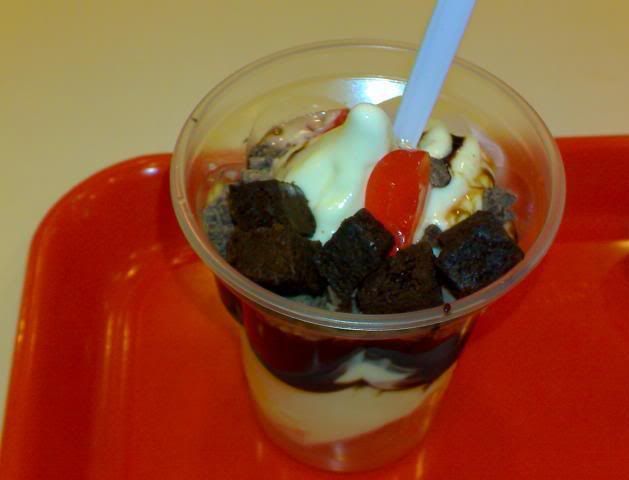 Basically, it's soft-serve ice cream with chocolate bits, brownie chunks and canned cherry slices. Definitely, it's a sweet treat for people with a sweet tooth. At P36 a serving, enjoy it as a take-out dessert or as plain snack. Or better yet, as a cheap way to cap off an equally cheap Jollibee meal.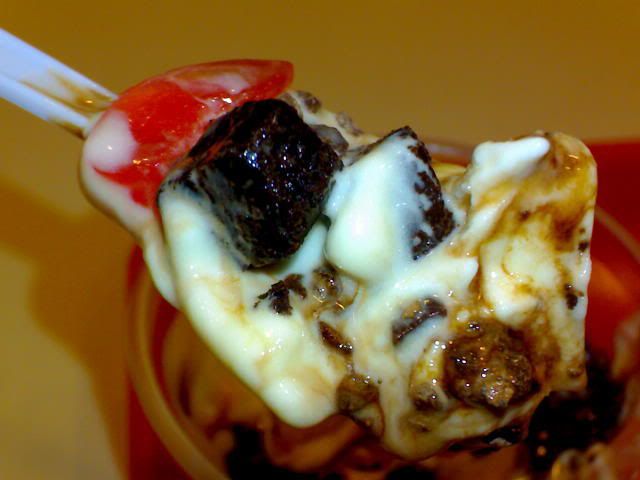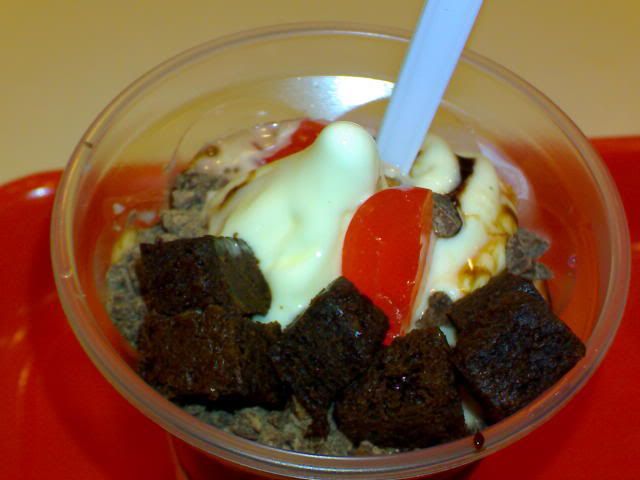 I love the fact that I can get this frozen dessert anytime from ubiquitous Jollibee. Black Forest Sundae is a dessert that's not only sinful and affordable but accessible as well.