Italianni's is not my kind of restaurant because I cannot always pay a lot for my food. I love Italian food, though. I like it that Italliani's serves fresh Italian food, the very reason why the resto will stick in your mind once you get to taste their offerings. You bet, I only get to eat at Italianni's whenever there's a special occasion or when I have some gift certificates to use. And speaking of gift certificates, my brother won a P500 gift certificate from a
Nuffnang event
we attended last year and which my sister and I have used recently. I can say that our recent Italianni's experience has been as enjoyable as my first time.

The branch we went to is the one at Robinsons Place-Ermita. It's just a few steps away from the Pedro Gil entrance. I saw the promo (image below) and ordered one for each of us. Nyam ate the Spaghetti something and mine was the Seafood Linguini.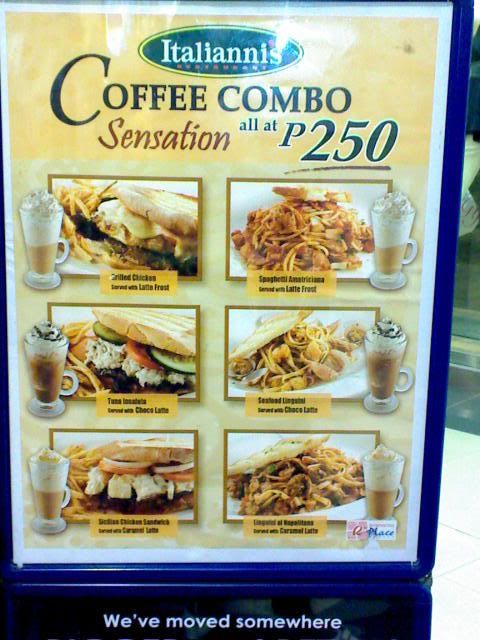 We were given complimentary bread (focaccia and bagel) with balsamic and olive oil as dip. I love the bread at Italliani's. They're always smooth and soft and fresh. We asked for a second serving.




The drinks arrived first before the pasta. Mine was a frapuccino while my sister had a chocolate latte. The pasta came next. You'll never get wrong ordering pastas at Italianni's. They're all delish and oozing with Italian flavors. That must be the reason why Italianni's still here despite the mushrooming of Italian restos all over the metro.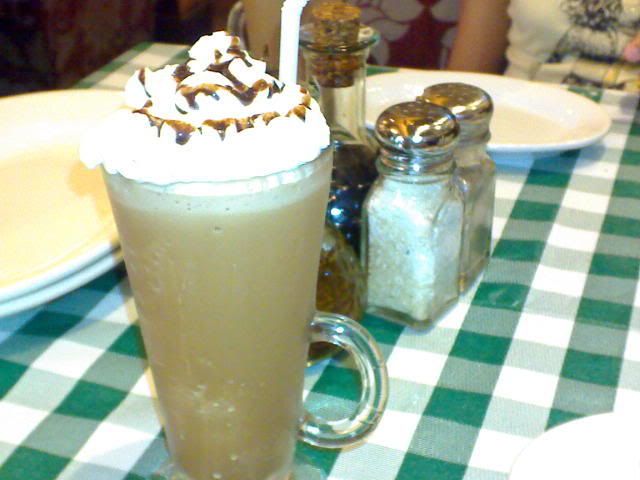 I had a seafood linguini while my sister had a spaghetti with ham and bacon.






Aside from the pasta combo, I also ordered Frito Misto (a platter of shrimps, zucchini fritters and fish fillets with dips) which was crunchy and delicious.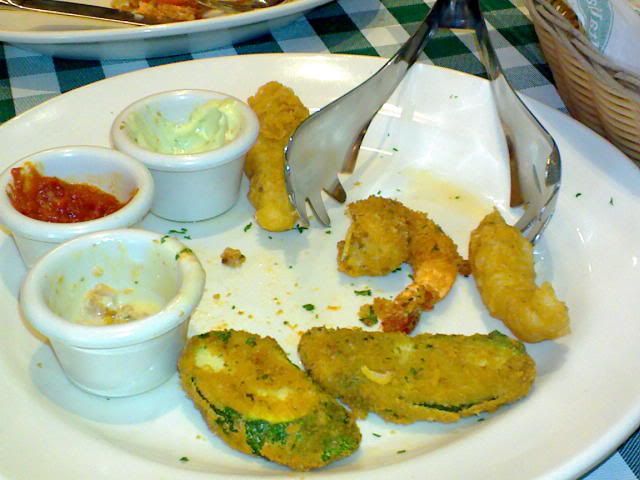 The total bill was P853.80 but since I had a gift cert, I paid less.

The service at Italianni's when we dined there was impeccable. I remember it was the manager who talked to me the whole time since it was early (around 10:30 a.m.) and there weren't many diners yet. She was nice enough to make us feel comfortable sitting in our couch at one corner of the resto. She would approach us from time to time to ask if everything was okay. How thoughtful.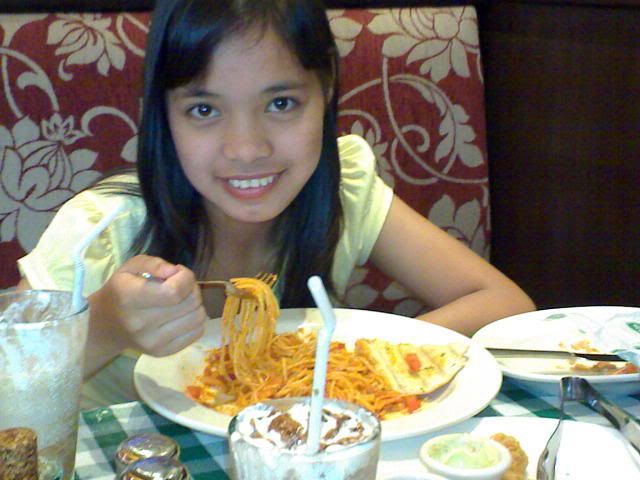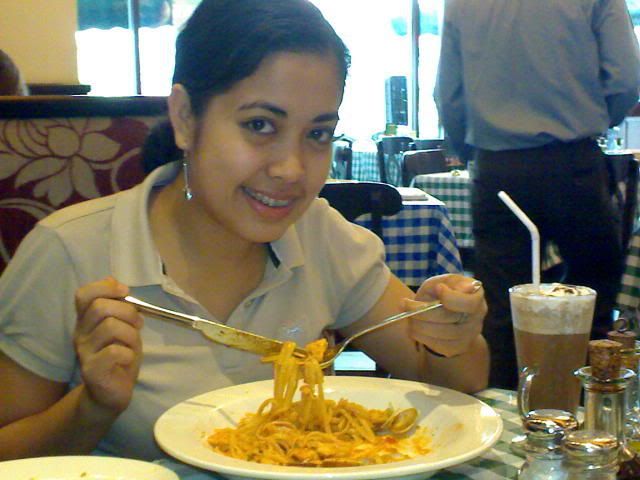 They say that a restroom is a good indicator of a resto's commitment to quality. The Italianni's at Robinsons Place- Ermita has a spotless restroom. We left the resto at around 12:00 p.m. with a lot of diners occupying most of the tables already. I paid a visit to the restroom and these were what I saw: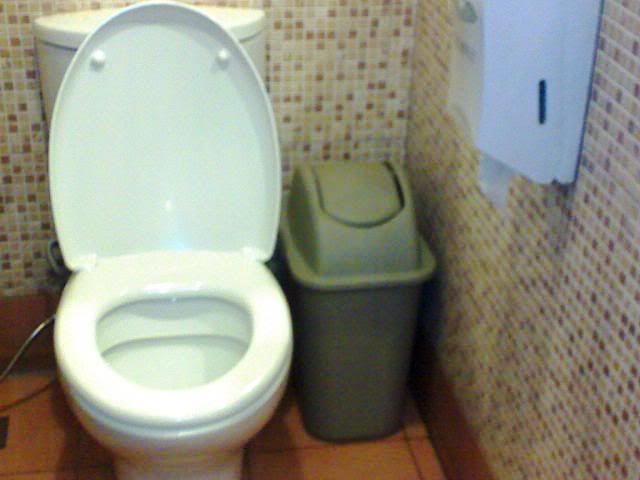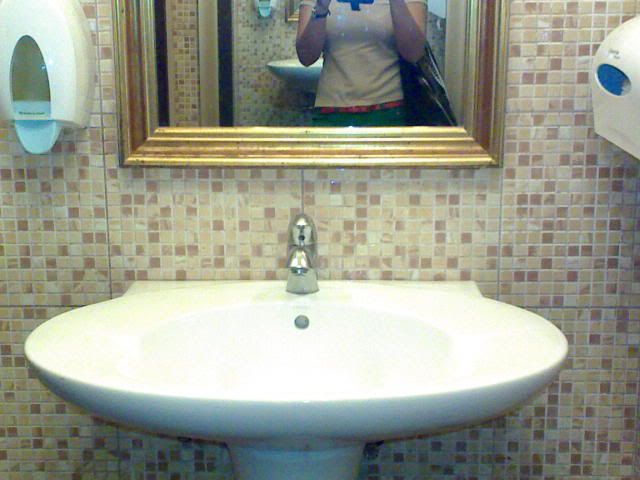 As you can see, the restroom was clean and orderly despite the then increasing volume of people. Now that says a lot about Italianni's eye for sanitation and hygiene.

We left the place stuffed. It didn't prevent us though from eating desserts at Dairy Queen, but that's another post.



Grazie

(grat-si)! That was how the crew at Italianni's bid us goodbye. Very friendly, ayt?
Hmmm, okay, so maybe, just maybe, Italianni's can be my kind of restaurant, too.