KFC's Cheesy BBQ Meltz is the newest addition to KFC's already extensive menu.I tried it Friday night with Edwin when we had a quick dinner at KFC-Mendiola. What can I say? This new treat from KFC is delicious and oozing with Mexican flavors.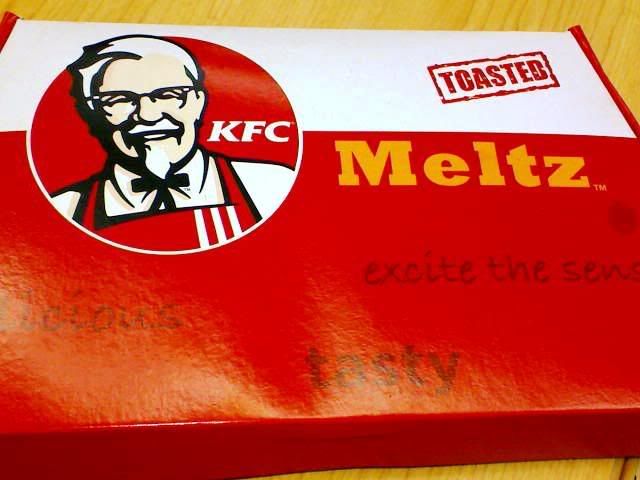 Imagine a medium-sized toasted tortilla stuffed with melted Mozzarella cheese, crushed nachos, tomatoes, mushrooms and chicken fillet chunks in cheesy-mayo dressing. Take a bite and let your palates enjoy the good sensations: the gooey Mozzarella, the sweet and tangy taste of tomatoes and mayo dressing, the chewy toasted tortilla and the tasty chicken fillet.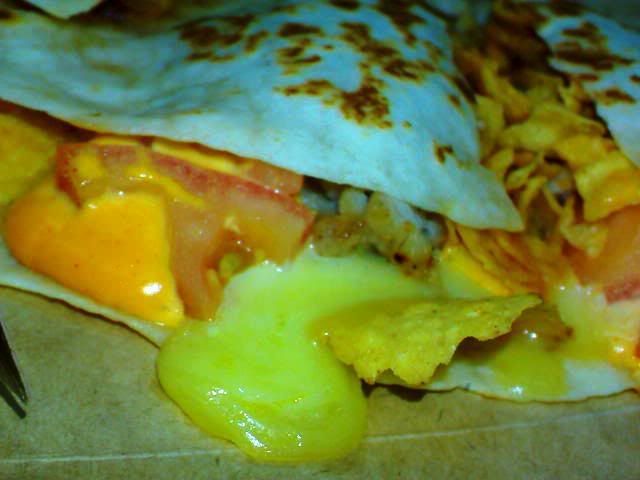 I love how the different flavors played inside my mouth.It's like you're munching on nachos, chicken burger, tacos and tortilla wrap in one. (Forget about the calories. It sure has a load of those.)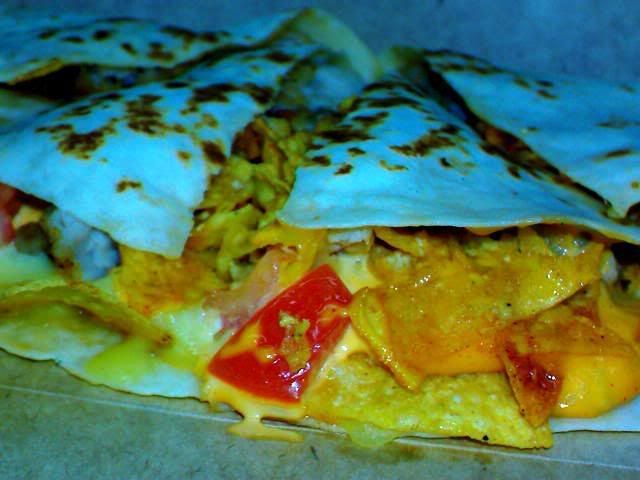 For P85, KFC's Cheesy BBQ Meltz is not friendly to students with average

baon

. I guess the target market of this product is the working population. And given the size, which cannot be shared by two people with big appetite, the price seems a bit harsh.

At least the poster isn't lying as to what you should expect, except that it looks neat which is the opposite when you start touching it (one medium-sized tortilla sliced into four). I tell you, it's gonna be super messy you will have to eat slowly and carefully. Unless of course you're in the confines of your home away from the prying stares of other diners.



But I digress.



KFC Cheesy BBQ Meltz is well worth your money if you're someone who appreciates good fast food. I say it's chiz-sarap to the last bite. :)