Aside from Magellan's Cross, Cebu is also known for its
succulent lechon
. Lechon or roast pig is actually one of Cebu's best foodie finds.
Cebu lechon
is different from the lechons found in other parts of the Philippines. For one, it has lemon grass stuffings which enhance the flavor of the lechon and give it a citrus-y smell. Also, it doesn't come with a thick, liver-based sauce and instead, it is only paired with a soy-vinegar dip.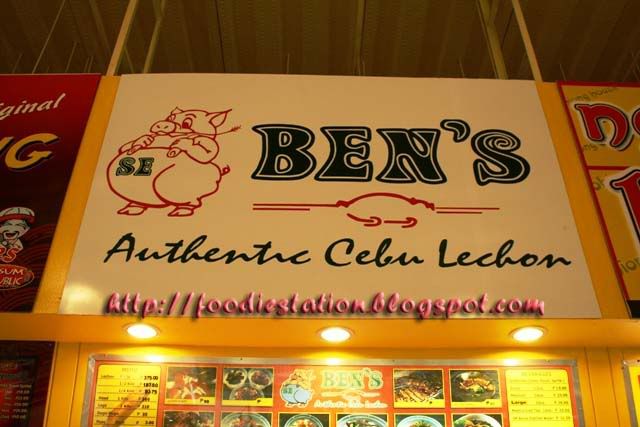 While

CNT Lechon

is a popular name in Metro Manila when it comes to

authentic Cebu lechon

, there are also other names that offer

Cebu lechon

that are as authentic and good-tasting as the ones from CNT. Just like

Ben's Authentic Cebu Lechon

. My friends and I had a late lunch at their stall inside Save More Market-Park Mall on the day we arrived in Cebu.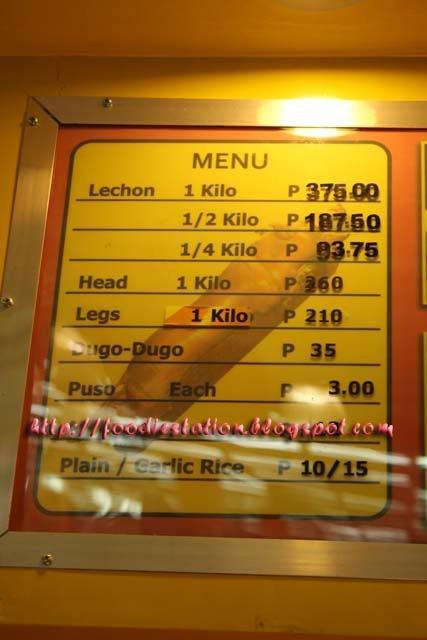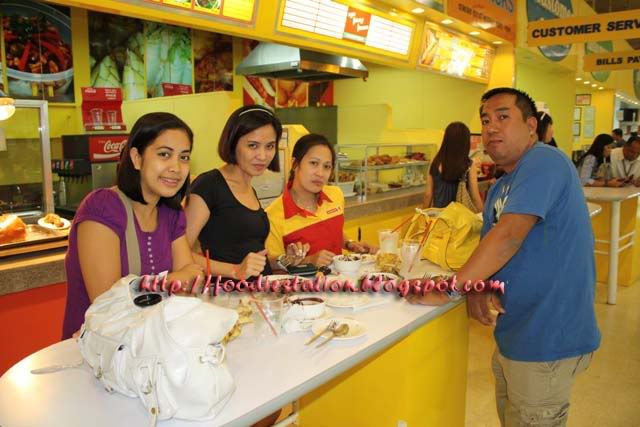 We ordered half kilo of

Ben's lechon

(good for 3-5 persons) for P187.50 and two servings of

dinuguan

or pork blood stew. We also got a basket of puso, the typical Cebuano rice. It is steamed rice wrapped in coconut leaves shaped like a ball.

What can I say? That lunch was one of the best I've ever had. I loved

Ben's lechon

at the first bite. The pork skin was crispy and the meat was juicy and tasty. The lechon smelled good, too, just how I envisioned it to be. I really ate a lot. I would have wanted to eat more but I soon realized it was too tasty that eating more would mean eating more puso (Cebuano rice). I was trying to cut my rice intake to lose weight so I behaved myself.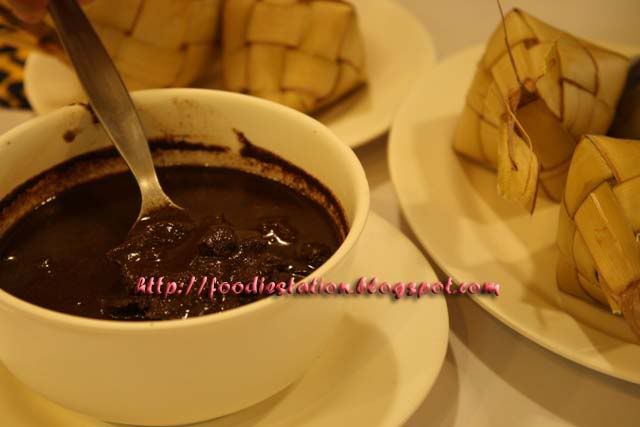 The next time you go to Cebu, try

Ben's Authentic Cebu Lechon

and get rewarded. It's

authentic Cebu lechon

at a friendly price. I just love it. :)

If you liked this post and would be interested to get updated with

Foodiestation

, bookmark this site or subscribe to my feeds.