Fruit Magic
is one of the trendy juice stands that we see inside the mall. With over 50 branches in Metro Manila and Cebu, it serves fresh, gourmet juices, shakes and smoothies at reasonable prices. Their tag line, "
the fastest way to a healthy lifestyle
," sounds cliche, but wait till you sample their fruit concoctions. My favorite is the
Banana Yogurt smoothie
, and here's how you can best enjoy it:

1.

Open the cup and see what's inside.

I like my smoothie sweet and cold. The combination of banana and yogurt is heaven to my taste. Looking at their naked goodness makes my day.



2.

Sip slowly.

I want to play with the flavors inside my mouth. You can only do this if you will sip the drink slowly. Try it and experience the magic.



3.

Finish it in one sitting.

This means you shouldn't take it anywhere other than the table. You are trying to best enjoy the smoothie, remember. Unless of course you're on the go and have to bring the drink with you.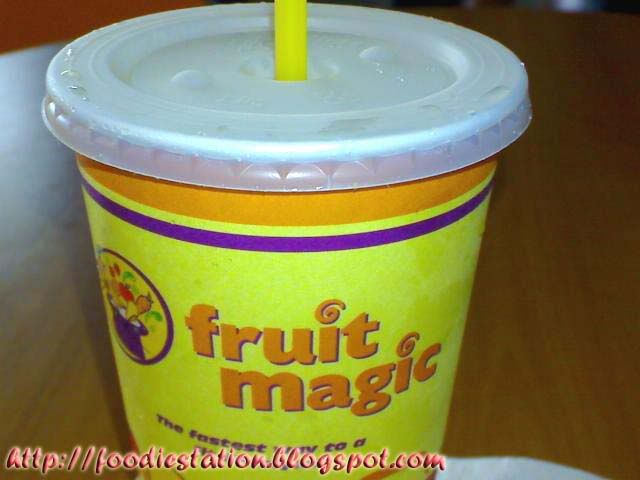 Fruit Magic Branches can be found right here. If you wanna know more about Fruit Magic, visit their website at

http://www.fruitmagic.com.ph

.

If you liked this post and would be interested to get updated with

Foodiestation

, bookmark this site or subscribe to my feeds.