I see the store everyday on my way to work. It's relatively new in our area but I noticed it gets a lot of customers every Thursday when devotees flock to St. Jude Shrine to do their
novenas
. One afternoon, I checked out the store with Edwin and got introduced to yummy pizzas in cones!



Amazing Cones

has a different yet unique take on the well-loved Italian fare. Instead of serving round pizza or individual pizza slices, they serve their pizza in a cone. They have this oddly-shaped oven with cone holders where the pizza is cooked within minutes.



The pizza comes in quirky names that the mere reading of them can render you salivating. When we ordered, I got

Everything but the Sink

and Edwin had the

Supremo Italiano

. Both belong to the Pizza Cones Special (original size) that are priced at P75. We availed of the current promo and got free glass of iced tea each.





Supremo Italiano

has pepperoni, Italian sausage, mushrooms, onions, tomato sauce and mozzarella while

Everything but the Sink

literally has every topping on the list: pepperoni, Italian sausage, beef, mushrooms, pineapple, bell pepper, onions, olives, tomato sauce and mozzarella.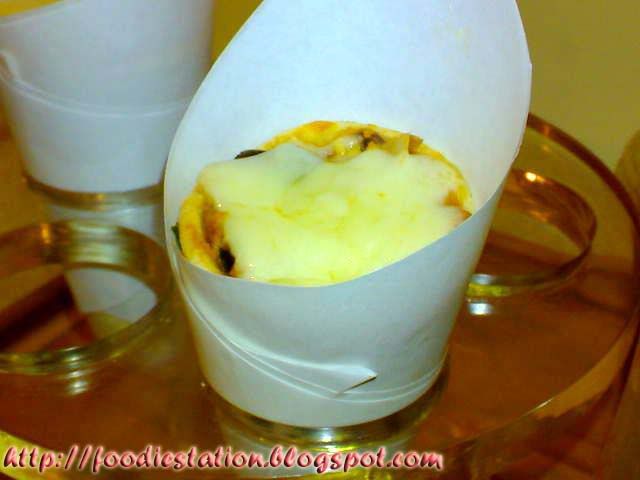 Our amazing cones were both yummy and tasted like real pizza. The mozzarella was queen, standing proudly atop the pizza cone. One thing I liked about the pizza cone was that I tasted the toppings from first to last bite, which meant they were evenly spread inside the cone.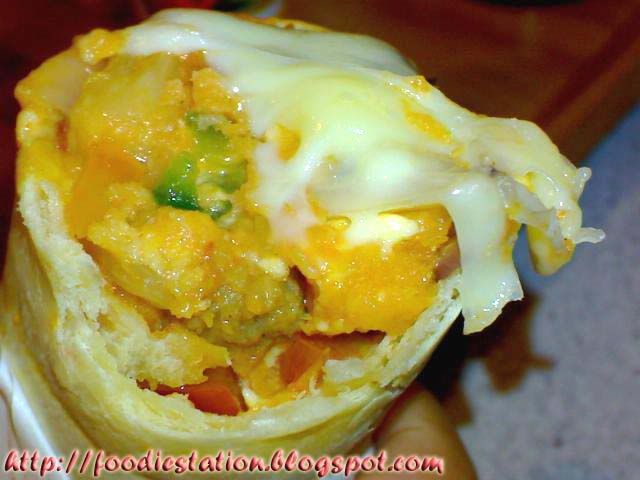 The amazing cones we had were delicious and flavorful, no question about that. My only complaint was the size of the cone. I felt robbed of my money after eating. They were too small for me I didn't even get partially full. I wonder if we ordered the minis priced at P25 instead. I bet it could have been worst. It was just a snack alright but, it could have been more filling. Calling the Amazing Cones owners, I hope you could find a way to make your pizza cones bigger soon.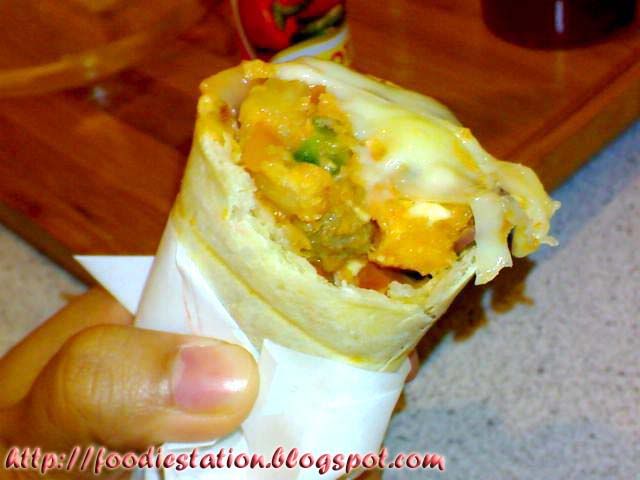 amazingly delicious, but too small for me





Amazing Cones


(in front of St. Jude Shrine-Malacañang)
1437 J.P. Laurel St.
San Miguel, Manila
(+632) 985-0013

More branches can be found at

http://www.amazingcones.com

.

If you liked this post and would be interested to get updated with

Foodiestation

, bookmark this site or subscribe to my feeds.