Italian Roma
is the name of one of
KFC's supreme rice bowls
. It is priced at
P89
for a la carte and
P100
for value meal. I discovered it one day when I had dinner at
KFC-Mendiola
with
Edwin
one random weekday, just before I reported to
my part-time work
. Since then, it has become our favorite KFC food.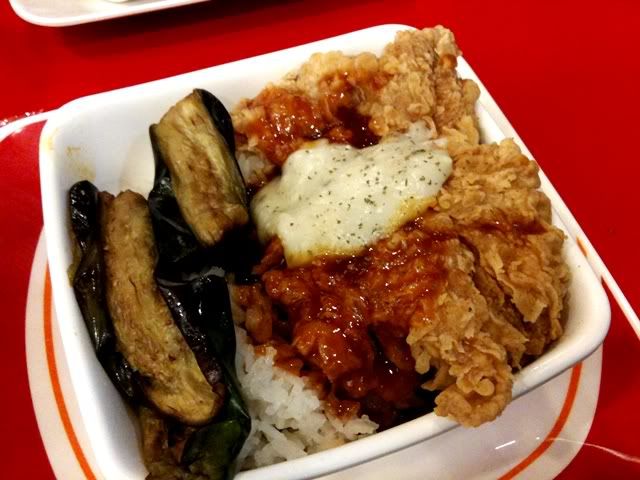 Italian Roma

is a filling meal. Basically, it is crunchy chicken fillet with white rice and three pieces of fried eggplant topped with a savory orange-colored sauce and another creamy, white sauce thicker in consistency than the first. When it comes to the taste, I find it satisfyingly delicious. Most of us know the good reputation of

KFC chicken

in the taste department so I'll just describe the overall impact of the dish to me in two words ---

rich and flavorful

.

I think it's the

two sauces

that make Italian Roma

a standout

. The savory orange-colored sauce brings out a burst of flavors when mixed with the white rice and the eggplant. It tastes sweet, salty and spicy at the same time. The creamy white sauce, on the other hand, is infused with herbs and I sense some cheese in it. It's what makes the dish heavenly, methinks.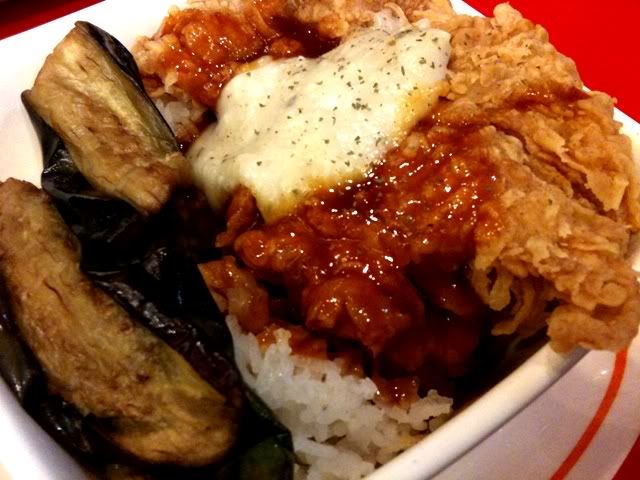 I love the addition of eggplant to the dish as it gives Italian Roma a Pinoy twist. Eggplant is a common vegetable in the Philippines and so seeing this in a fast food item is

something

. It gives me a sense of home.



KFC Italian Roma definitely hits the spot

. And I say that with conviction. KFC Italian Roma is the

best rice bowl

for me at present. Nothing really comes close. I have tried it a dozen times already and the same thing happened each time, I ended up cleaning my plate. I said plate because I have this "special way" of eating it. From the bowl, I transfer my Italian Roma to the plate (that comes with the bowl) for better enjoyment. The bowl just won't do with me. I feel restricted and I think the food needs to breathe.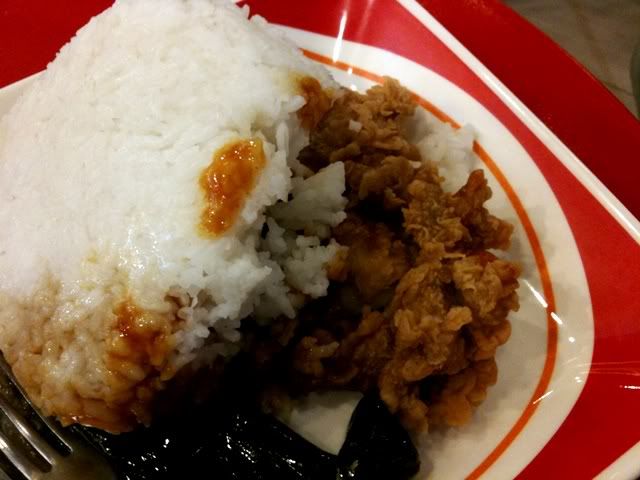 You see, the serving of Italian Roma is

generous

. You really pay for what you get. Whenever I transfer my Italian Roma to a plate, I get overwhelmed and my taste buds start to be in active mood. So yeah, I prefer eating my Italian Roma on a plate, and not on a bowl. Try eating your Italian Roma on a plate next time and you'll see the difference.

Italian Roma is one of the very few fast food meals that I never get tired of eating. In Pinoy tongue,

di nakakasawa

. I hope KFC keeps it on their menu for a long, long time.



TIP

: When ordering Italian Roma, upgrade your drinks to a

Krusher

by adding P50. My favorite is the

Strawberry Banana

. It provides a refreshing finish to the meal, plus the yogurt in it helps digest what you just ate easily.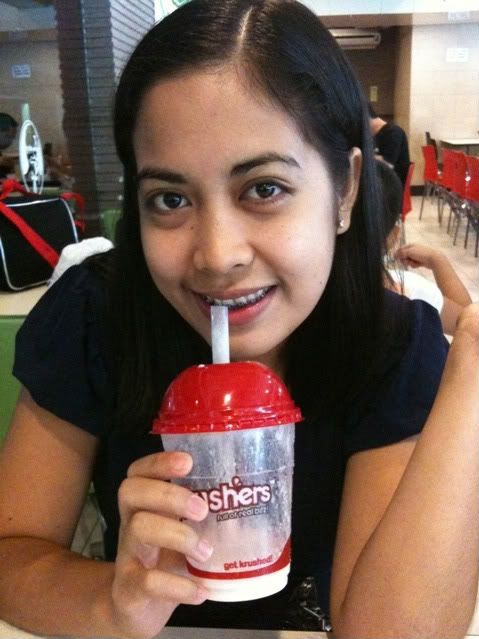 'Til our next

plate

of Italian Roma! :)


If you liked this post and would be interested to get updated with

Foodiestation

, bookmark this site or subscribe to my feeds.