Right after Edwin and I landed at Mactan International Airport last Friday, our ever-generous friend Chivs took us on a lunch out at Mactan Town Center in Lapu-lapu City. The three of us wolfed down a medium-sized pizza (8 slices, good for 3-4 persons) and shared two large servings of pasta : carbonara and meatball spaghetti at
Mamma Maria's Pizzeria & Ristorante
, the home of the biggest pizza in the world (52 inches).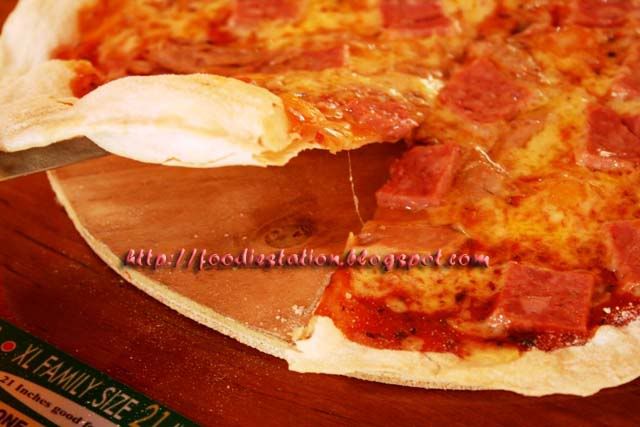 I daresay the pizza at

Mamma Maria's Pizzeria

is one of the best I've ever tasted. The

Opera Pizza

we ordered which had tomato sauce, mozarella cheese, ham and tuna was a revelation. I didn't know the combination of tuna and ham could be that delectable. The ham was sweet and the tuna provided the needed kick of flavor. The crust was thin and flaky yet fresh and flavorful. The tasty and crunchy crust was a delight inside my mouth. The pizza was light yet filling. Chivs recommendation is indeed a winner!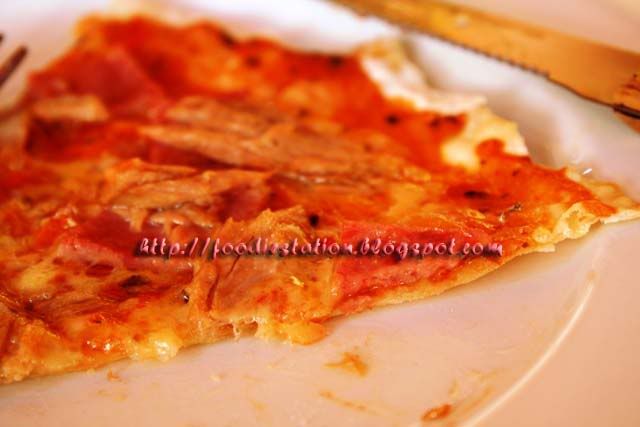 I learned that the pizza dough at

Mamma Maria's Pizzeria

is made on the spot. I caught the pizza dough maker at work and asked for some snapshots and he gladly obliged.



The place is spacious as it's a food court and

Mamma Maria's Pizzeria

share it with other tenants such as Siomai sa Tisa and a specialty store. The interior isn't air-conditioned but is airy enough to provide good ventilation to diners.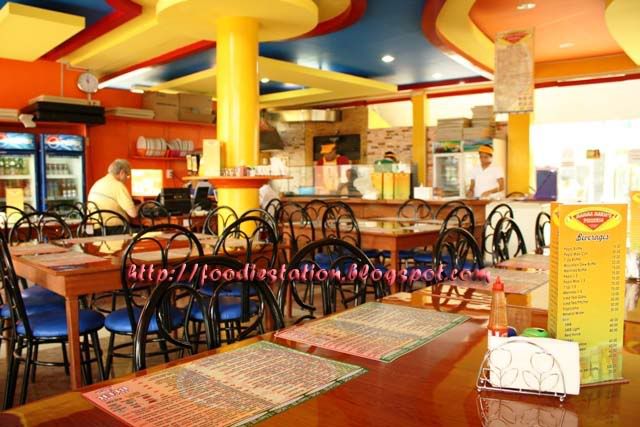 I don't have much to say about the two pasta we ate except that I liked the carbonara better than the meatball spaghetti. The meatballs were too bland for my taste. Perhaps the fact that the pasta arrived late (more than 30 minutes and we almost canceled our order) made me lose my appetite for it.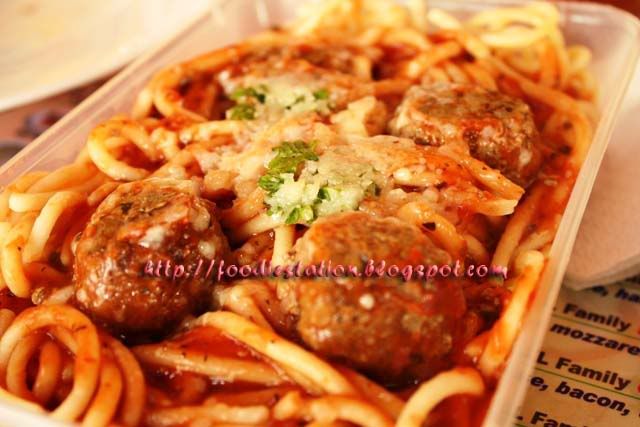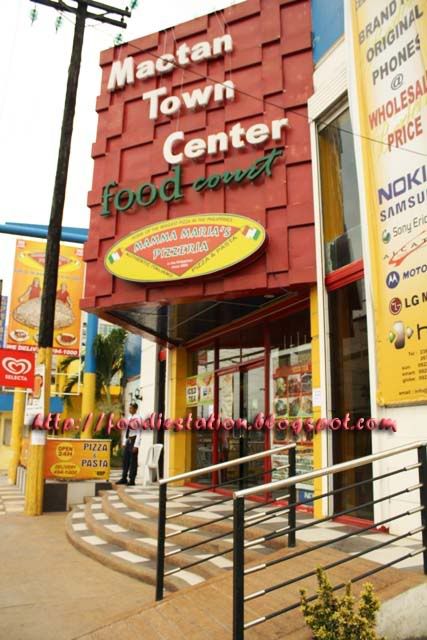 Prices at

Mamma Maria's Pizzeria

are quite affordable. Pizza starts at P80 and pasta, P49 for the medium size. Allot P200 per head or less and you're bound to get a delightful snack or lunch. And if you happen to visit while their free drinks promo is up (just like when we did), you might just be able to save some bucks.

If only for the pizza, which I think is yummy, I'll go back to

Mamma Mia's Pizzeria

when I get back to Cebu this year. I plan to try the other pizza varieties that have quirky names such as

Fantastico

,

Romeo

and

Tropicana

.






Mamma Maria's Pizzeria & Ristorante


Mactan Town Center, Lapu-lapu City



Other Branches

:
Cebu City (on Gorordo Avenue, fronting Asilo dela Milagrosa Chruch)
Delivery Hotline: (+6332) 417-1177

Bacolod City (on Lacson St.)
Silay City
Kabankalan City, Negros Occidental


If you liked this post and would be interested to get updated with

Foodiestation

, bookmark this site or subscribe to my feeds.